You've just added this product to the cart:
Ilaria Nistri AW 17/18 women's collection: Passion, Poetry and Playfulness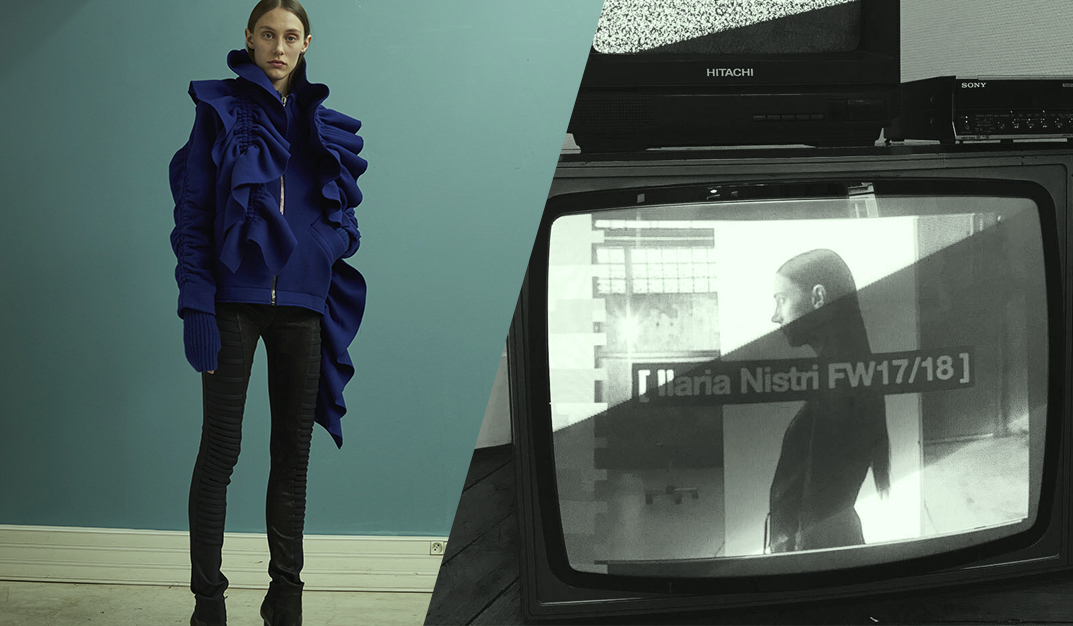 It's time to meet your new wardrobe heroes with exquisite pieces from the Ilaria Nistri AW 17/18 women's collection. Synonymous with Italian quality and attention to detail, Ilaria Nistri clothes also express a very modern, feminine aesthetic; this season, the designer takes her cue from Carnival, with silks, satins and voluminous ruffles in vibrant brights and sultry darks.
Update your look the easy way when you shop Ilaria Nistri online at Daad Dantone: you're sure to fall in love with the sweeping lines of the Ilaria Nistri coat in black wool. The single breasted style features a tie belt and unexpected volume is created with ruching at the shoulder.
Also on our wish list is the asymmetric Ilaria Nistri blazer in a textured cotton/vinyl blend with leather detail: a side swept vent lends extra interest to this eye-catching design. Wear yours with an Ilaria Nistri blouse in brilliant cobalt for a chic off duty look.
The perfect partners for a cosy winter knit or a delicate floaty top, Ilaria Nistri leggings are both stylish and comfortable. Take a look at the black leggings with textured stripes or perhaps you prefer plain leggings with ruched sides? Either way, you can be sure of looking your best on any occasion.
Every wardrobe needs an easy to wear dress: this season, Ilaria Nistri proposes a sack dress in fluid aubergine viscose with a deeply ruched hemline. Just add ankle boots for a stylish autumnal look. Accessories are essential to provide a polished finish to your look: snuggle up in the Ilaria Nistri hat in black angora or add a dash of playfulness and passion to your outfits with the Ilaria Nistri ruched scarf.
Explore fresh looks for the new season and buy the Ilaria Nistri AW 17/18 women's collection online at Daad Dantone, the avant-garde fashion store and website based in the heart of Milan.