You've just added this product to the cart:
10sei0otto Man: Luxe Italian Leather with a Directional Appeal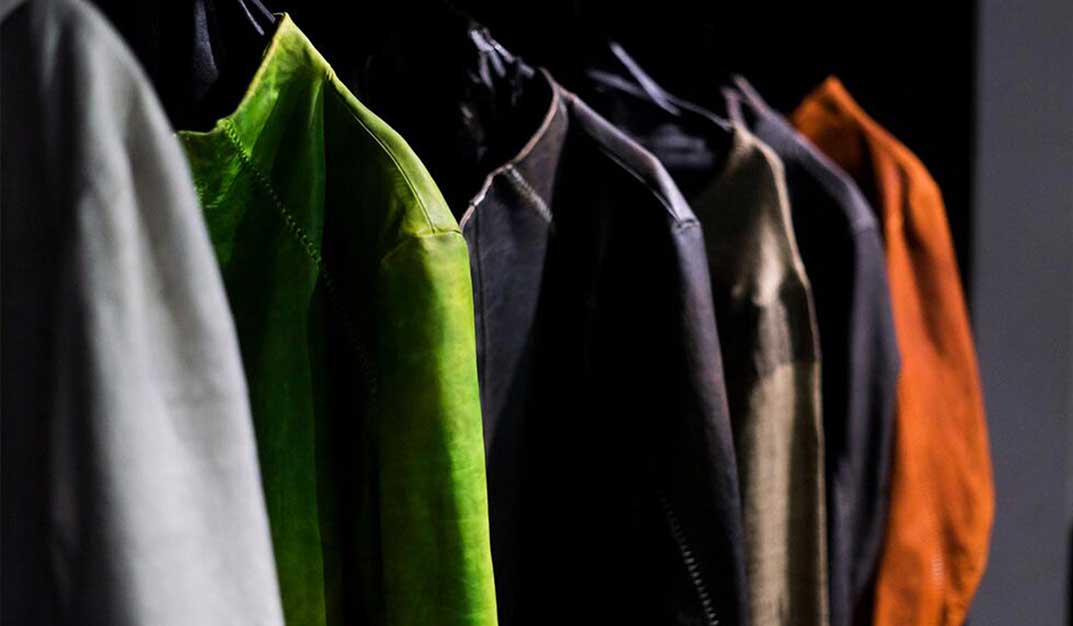 Capture the rugged yet sensual aesthetic of 10sei0otto ss 2018 men's collection with sophisticated leather jackets, T-shirts and pants from this directional Italian brand. Expect supple leather, suede and premium natural fibres in a moody, largely monochrome palette when you shop the 10sei0otto SS18 men's collection, now available to buy online at Daad Dantone.
Made in the traditional way by skilled craftsmen, each piece showcases the passion for experimentation and meticulous attention to detail that are the hallmarks of the 10sei0otto brand. The expertise of designers Paul and Tiziano means that 10sei0otto jackets fit and feel just like a second skin while tops, sweaters and pants express an edgy, urban aesthetic.
A 10sei0otto jacket brings a stunning visual appeal to any outfit. The fully reversible jacket in supple black leather has one side in subtle gleaming washed leather the other side in softly textured suede. A simple single buttoned design allows the quality of the materials and workmanship to speak for themselves.
The 10sei0otto bomber jacket in black calf leather is an investment piece that is sure to become a go-to piece this season. The quality of this jacket speaks for itself: whether you style yours with the latest 10sei0otto pants with tight legs and a drop crotch or more formally with tailored trousers, you can be confident of looking your best on any occasion.
The latest T-shirts are a quick way to update your style: a tunic length 10sei0otto T-shirt in burgundy cotton is an easy to wear piece that looks great with leather jeans or track pants. Layer under a jacket with contrasting front panels in matt and shiny leather for effortless style.
Browse the new 10sei0otto ss 2108 men's collection and buy online at Daad Dantone, the leading Italian avant-garde fashion website that brings you the best of the season's innovative and experimental designer collections.