You've just added this product to the cart:
Tsolo Munkh Women's Collection FW 17-18: A World of Dark Romance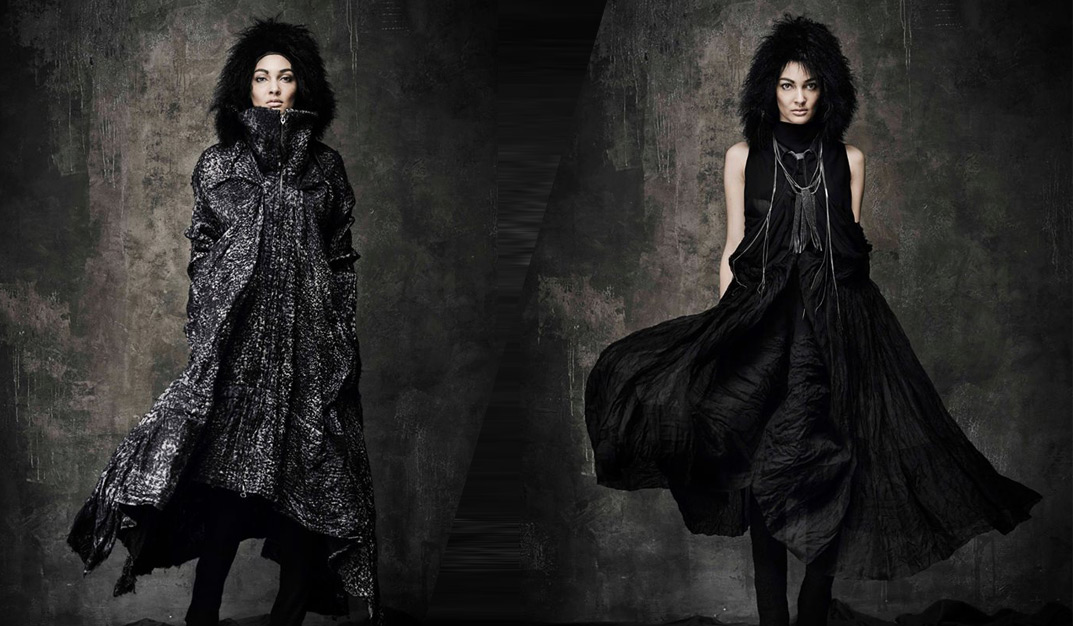 Discover avant-garde fashion imbued with the far-flung romance of the Asian steppes in our edit of the Tsolo Munkh FW 2017-18 women's collection: expect rich textures, muted details and a sombre monochrome palette when you shop Tsolo Munkh online at Daad Dantone. It's the perfect time to refresh your look for the new season with fur trimmed jackets, floaty dresses and tailored pants from this innovative women's collection.
The award winning Mongolian designer is based in Ulan Bator and shows her collections at the Paris Fashion Week: strongly influenced by Mongolian and Buddhist traditions, she also draws inspiration from painting, traditional embroidery and found materials. Her light, fluid designs are realised with the use of unexpected volumes, draping and creased fabrics.
A Tsolo Munkh coat is an investment piece that transcends seasonal fashion: we can't wait to wear the Tsolo Munkh jacket in black leather: with a lavish fur collar and fabric sleeves and hem, this coat will keep you cosy whatever the winter has in store. Alternatively, make a statement with the dramatic full-length coat in draped and folded animal print felted wool; a high collar, leather details and an asymmetric hemline add up to glamorous look for day or evening.
Capture an ethereal sophistication with a Tsolo Munkh dress in black tulle: the pleated and folded bodice shows just the right amount of flesh while the draped long skirt falls to low calf length. Wear with sleek leggings and heels for an eye-catching evening look.
Tsolo Munkh pants are loosely cut in black cotton: a clever use of drapery and pleating lends these trousers an avant-garde sophistication. Wear with a translucent Tsolo Munkh top for maximum impact.
Explore the new range and buy Tsolo Munkh online at Daad Dantone, the leading website for avant-garde and experimental luxury fashion in the heart of Milan.